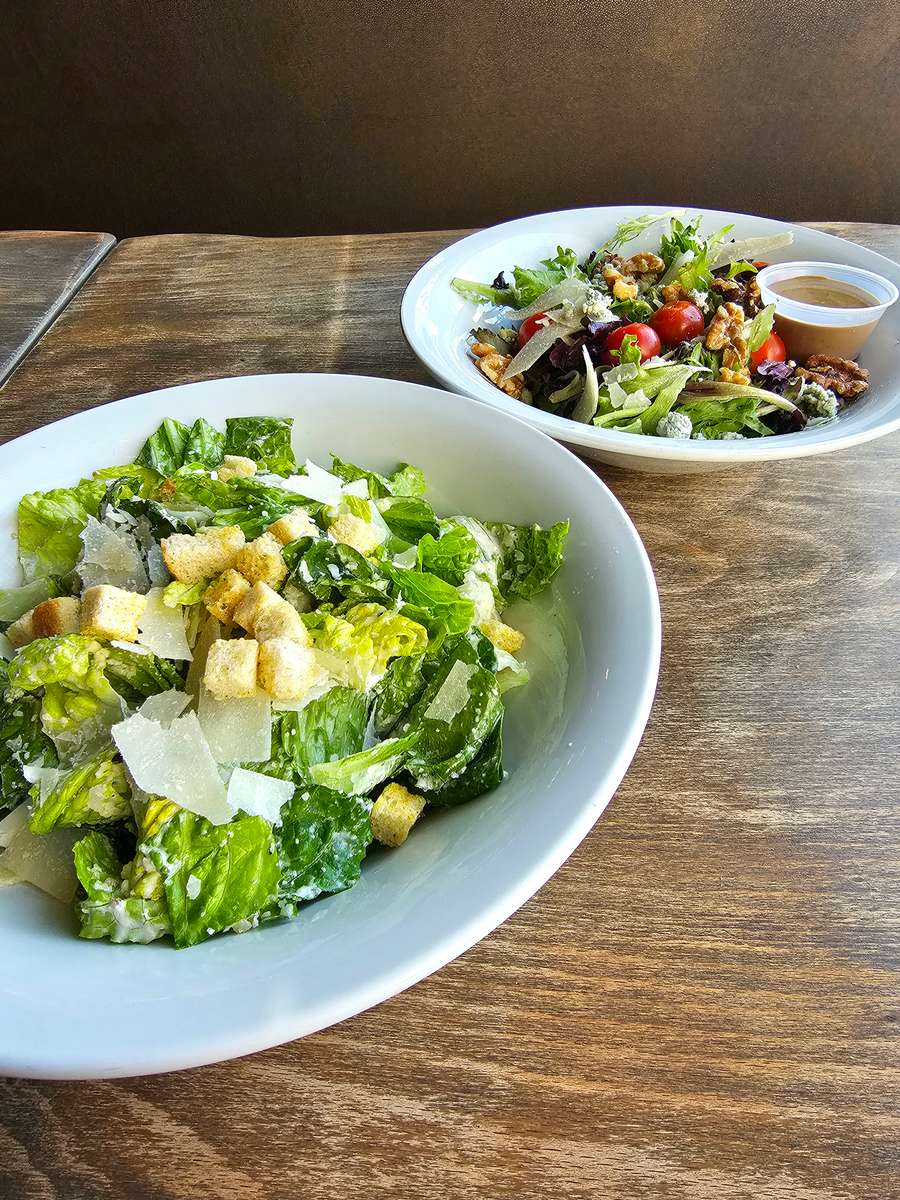 Fresh and Flavorful: A Guide to Our Artisan Salads
Fresh and Flavorful: A Guide to Our Artisan Salads
At Artisan Wood Fired Kitchen, we believe that salads should be more than just a healthy side dish. They should be a delicious, satisfying part of your meal that leaves you feeling refreshed and energized. That's why we put a lot of care and attention into crafting our salads, using the freshest ingredients and our own house-made dressings.
Our salads start with a base of artisan greens, a blend of lettuces and other greens that are carefully selected for their flavor and texture. We don't just use any old lettuce - we want our salads to be a culinary experience, so we choose greens that are both nutritious and delicious.
But what really sets our salads apart is our house-made dressings. We make our dressings from scratch using high-quality ingredients, so you can taste the difference. Our Italian dressing is a classic blend of herbs and spices, with just the right amount of tanginess to complement the greens. Our balsamic vinaigrette is rich and flavorful, with a touch of sweetness that pairs perfectly with salads featuring fruit or nuts.
And if you're a fan of the classics, we also offer honey mustard and ranch dressings made in-house. Our dressings are the perfect complement to our salads, bringing out the flavors of the greens and adding a burst of flavor to every bite.
At Artisan Wood Fired Kitchen, we believe that salads don't have to be boring or tasteless. With our artisan greens and house-made dressings, you can enjoy a salad that is both healthy and delicious. Whether you're looking for a light lunch or a side dish to accompany your pizza or pasta, our salads are the perfect choice. Come in and try one for yourself - we guarantee you won't be disappointed!