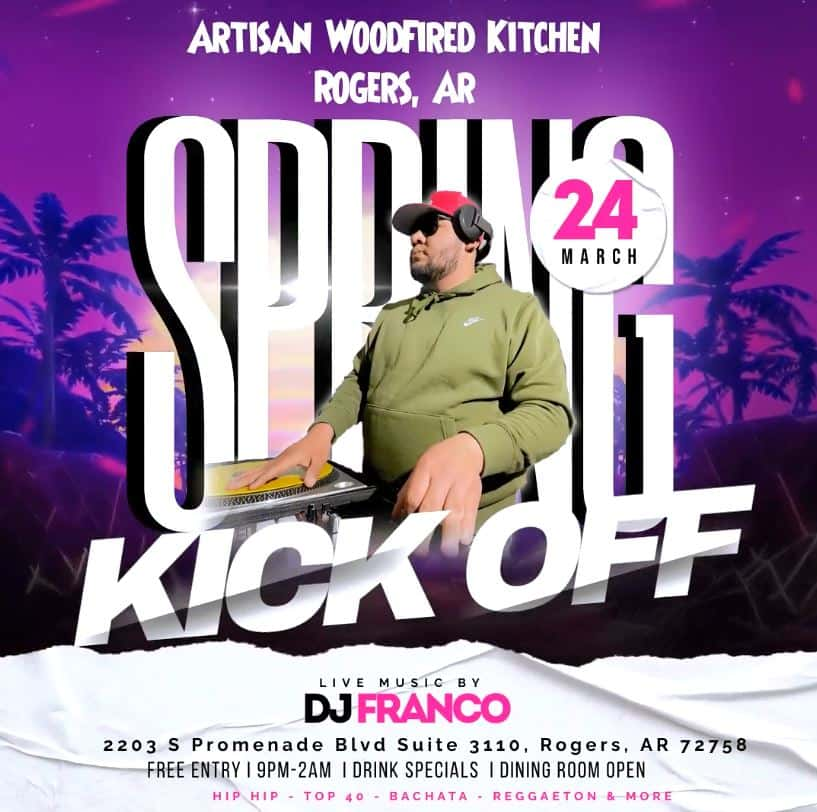 DJ Franco is coming to Artisan Wood Fired Kitchen for an unforgettable night of music and food
DJ Franco is coming to Artisan Wood Fired Kitchen for an unforgettable night of music and food
On March 24th, Artisan Wood Fired Kitchen will be hosting a party featuring DJ Franco, one of the most sought-after DJs in the area. The party will start at 9pm and go until 2am, with food and drink specials available all night long. This is a night you won't want to miss!
DJ Franco will be spinning a mix of hip hop, top 40, bachata, raggaeton and more, making sure everyone on the dance floor has a great time. The party will also feature professional lighting to create an unforgettable atmosphere.
But the party isn't just about music - Artisan Wood Fired Kitchen will be serving up some of their best dishes all night long. From their famous Neapolitan-style pizzas to their fresh salads with housemade dressings, there's something for everyone on the menu.
And don't forget about the drink specials! Artisan Wood Fired Kitchen will be offering a variety of cocktails, beer, and wine to keep the party going all night long.
Make sure to mark your calendar for March 24th and join us for a night of great music, delicious food, and unforgettable memories. We can't wait to see you there!